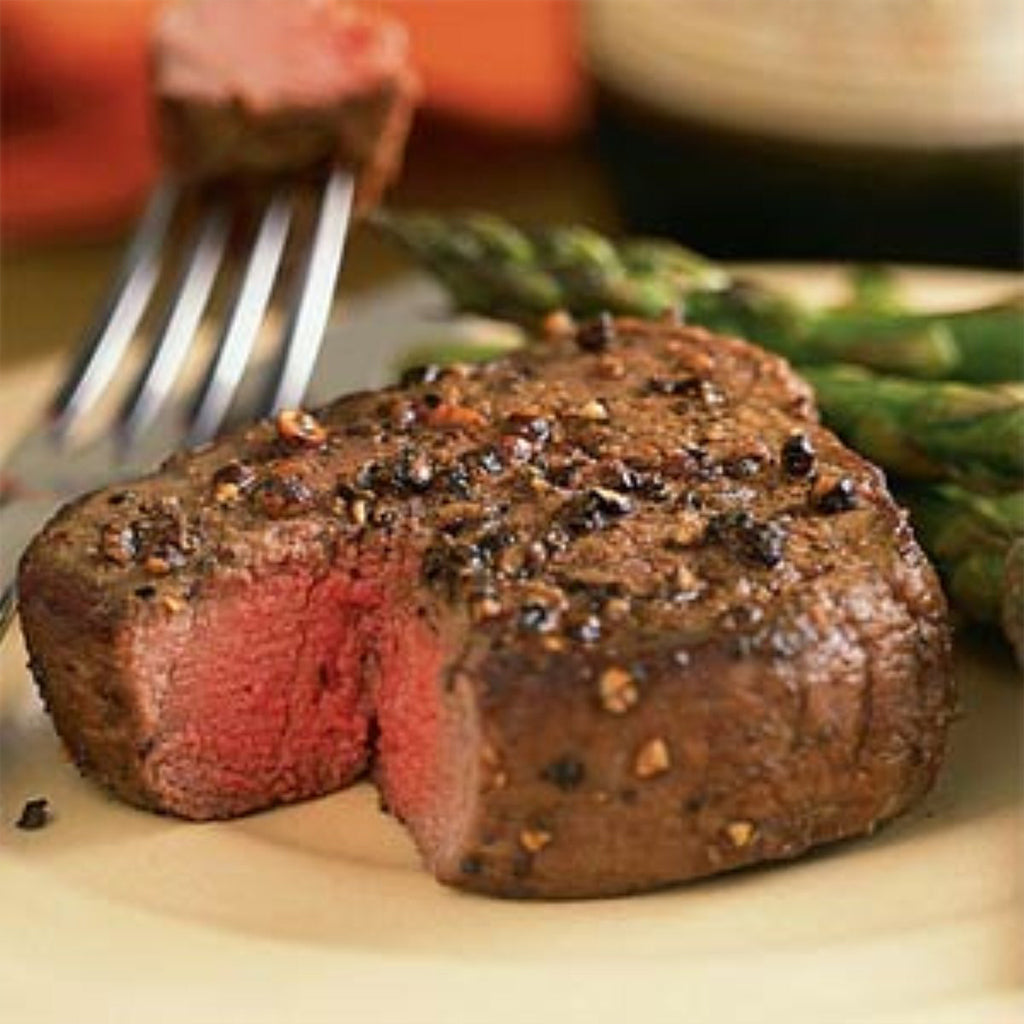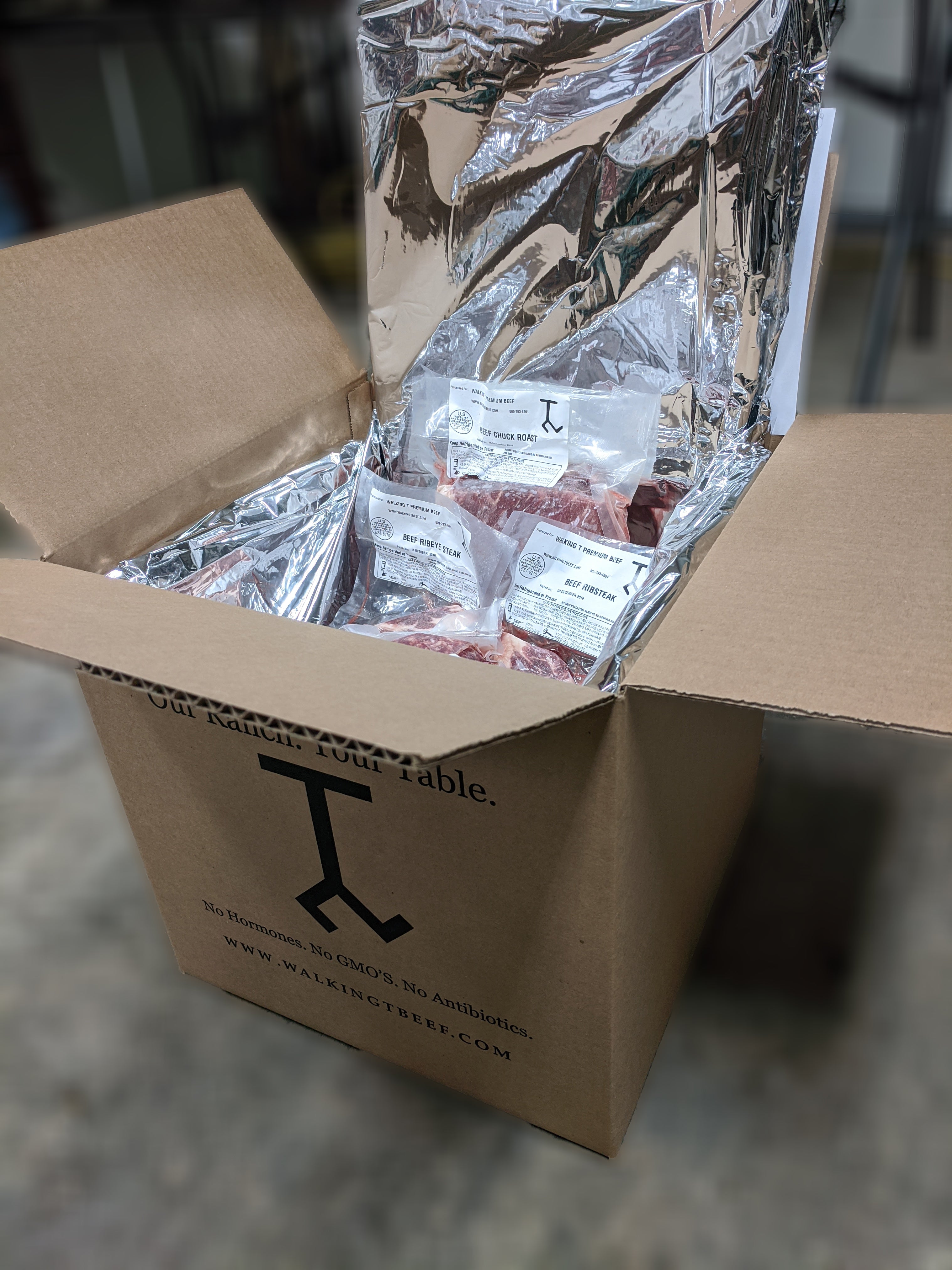 "The Works Box" ~25lb
Free Shipping to the Northwest

Get the Best of Washington Beef with Free Shipping to the Northwest
The Works Box from Walking T is packed with 25 pounds of the finest cuts of premium steak, ground beef, and roasts. Carefully selected and expertly packaged, this $355.00 box is a delicious and convenient way to enjoy the best of small-scale family ranching in Washington. Meat box delivery is made easy with Walking T, all orders ship in an insulated cooler with dry-ice to ensure everything arrives perfectly frozen.
The Works Box includes:
9-11 lbs of juicy and flavorful ground beef

2 mouthwatering 14oz+ ribeye steaks or New York steaks

2 succulent 12oz+ New York steaks or tenderloin

2 premium 14oz+ top sirloin or flat iron steaks

2 flavorful 10oz+ skirt steak or coulotte steak

2-3 lbs of fall-off-the-bone ribs or savory German sausage

1-2 lbs of succulent carne asada or fajita meat

1 2-3 lb juicy London broil, rump, or brisket

2-3 lbs of versatile cube steak, chuck steak, sirloin tip, flank, or hanger steak
Buy your next beef box from us here at Walking T and you'll taste the difference!