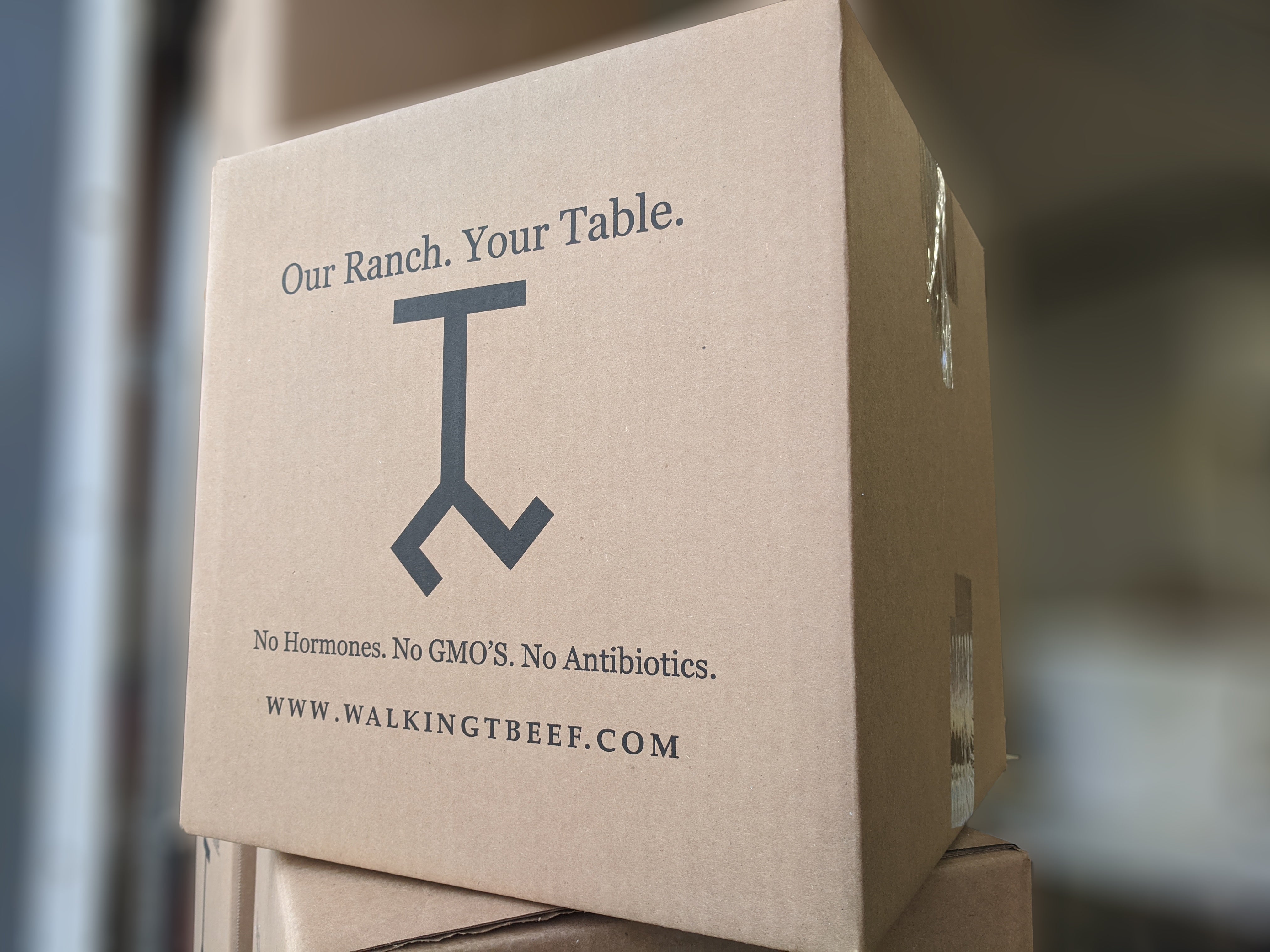 Basic Beef Value Box ~25lb
FREE SHIPPING TO THE NORTHWEST
Get a taste of the best with our 25lb Basic Beef Value Box. The undeniably great flavor and tenderness of grass-fed, grain-finished beef will really knock your socks off! Our variety pack includes premium steaks, juicy burgers, and everything else that's sure to wow the whole family. Perfect for family meals or stocking your freezer, order now and taste the difference of all-natural beef.
Our hand curated $315.00 Basic Beef Value Box includes 25+ pounds of premium Steak, Ground Beef, and Roasts including:
10-12 lbs Ground Beef
2 14oz+ Top Sirloin or New York Steaks
2 10oz-12oz+ Flat Iron Steaks/ Sirloin Cap Steak 
1 3-4 lb Chuck Roast, Arm Roast or Rump
1 3-4 lb London Broil or Sirloin Tip Roast
3-4 lbs Specialty Cuts consisting of 1 or more of the following cuts: (Ribs, Brisket, Flank Steak, Cube Steak, Stew Meat, Round Steak etc.)
This All Beef Value Box will bring our natural beef to your doorstep for just $4.25 per meal.
Place your order online and then wait in the comfort of your home for your beef box delivery to happen!