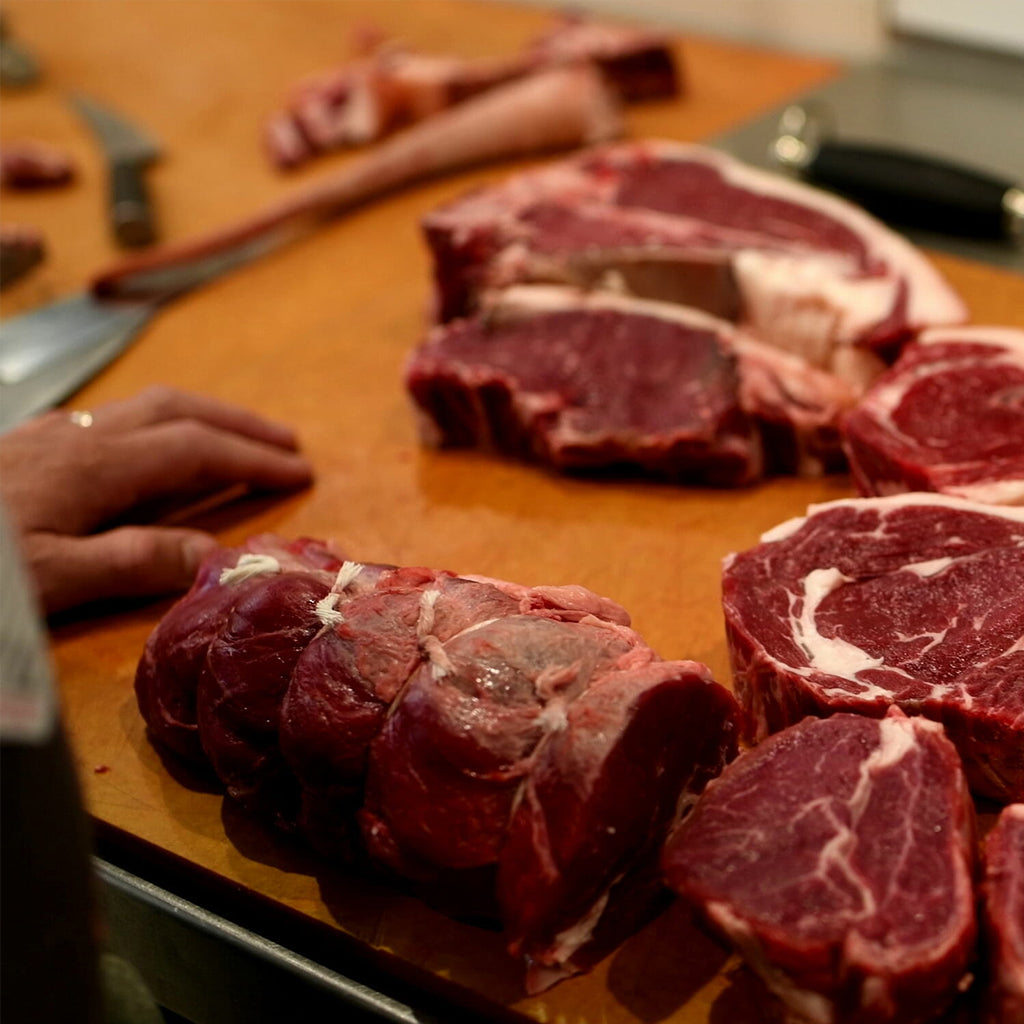 70 Pound Bulk Pack
Free Shipping to the Northwest
Equal to an Eighth Beef without the hassle, place your order online now and we'll ship it out to you on the next coming Monday!
The 70 pound Bulk Beef Pack gives you all the great cuts you would normally get with an eighth beef order but without the long wait! This is a fantastic way to fill up your freezer with premium natural beef without any confusion or hassle. This bulk beef box order will ship in 2 insulated boxes with dry ice to ensure your beef is delivered to you safe and frozen.
What's included:
30-35 lbs Ground Beef
9-11 lbs Premium Steaks (Ribeye, Tenderloin, New York, Top Sirloin, etc.) 
14-18 lbs Roasts (Chuck, Top Round, Eye of Round, London, Broil, etc.)
2 lbs Stew Meat
2 lbs Fajita Meat 

5-7 lbs Brisket

5-6 lbs Ribs

3-4 lbs Specialty Cuts (Flank Steak, Sirloin Flap Steak (aka Coulotte), Cube Steak, etc.)

Buying bulk beef has never been easier! Place your order online and then wait in the comfort of your home for your beef box delivery to happen!